I was lucky enough to be chosen to review Vega Sport. I had heard a lot about Vega, as it is a Plant Based product and many people love it. I was given the opportunity to try the Vega Sport Recovery Accelerator.  I was unsure exactly what this would do, but after reading all about it, I knew it would help me recover faster.
We are all faced with challenges in life, whether it be in school, at home, or just on an every day basis. It's up to US to choose to go after those challenges, and conquer them. How many times have you let an opportunity go by just because it would be more difficult? Not anymore, my friends.
With Vega Recovery Accelerator, I wasn't afraid to push myself anymore. I knew that I could go through my tough workouts back to back (teaching fitness classes will do that to you!) and not be worried about being sore. I wanted needed a product that would keep me functioning at the best of my ability, and not keep me down and out from the game for too long just from sore muscles. I chose to go after it and work hard!
We all have this opportunity in life. We choose what we want to work for and how best to achieve it. I encourage you to #FuelYourBetter with Vega on this campaign. This campaign is all about how you fuel YOUR body the right way. How will you make sure it is able to tackle your every day challenges, and new workouts? Think about those challenges, and decide what you could do to surpass it.
A little bit more about the product:

I received the Recovery Accelerator in Tropical. I have to say that this particular flavor is not my favor as it tastes like all the tropical fruits (mangoes, pineapples, etc) that I am not a huge fan of. However, it wasn't bad, and when I mixed it up with some other fruit, it tasted great.
For one packet, it is only 90 calories. It's the perfect amount to drink after a workout.
Though I don't have anything concrete to base it on, I do feel like this product helped me recover. I was able to participate in lifting classes on back to back days, without being sore. I even upped my weights the second class, but after drinking this, I didn't wake up sore.
This is the first all-natural, plant-based recovery drink mix specifically developed to address all six key elements of post-workout recovery: muscle glycogen replenishment, muscle tissue repair and protein synthesis, hormonal support, soft-tissue repair, immune system support, inflammation reduction and rehydration.
Vega Sport Recovery Accelerator also features a 4:1 ratio of carbohydrates to protein, a combination shown to increase muscle glycogen re-synthesis—a crucial component of post-workout recovery.
It comes in Tropical and Apple Berry flavors.
Perfect way to finish a hot run!
I made a smoothie with it, of course, and it tasted much better than just straight up! Enjoy!
Tropical Strawberry Recovery Smoothie
Print recipe
Ingredients
1 Packet Vega Recovery Accelerator- Tropical flavor
8- 10 fluid ounces water
Handful of Spinach
4 Whole Strawberries, frozen
Handful of Ice
Directions
Step 1
Place all ingredients in a blender and mix.
Oh, did I mention Aaron loved it? He took it and finished it right after this picture!
Thanks Jenn for letting me share a yummy smoothie with everyone!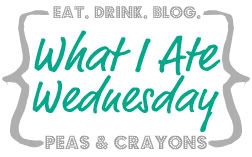 I received this product on behalf of SweatPink. I was only provided with the product to try, but no other compensation was made.