Sometimes, the thought of a workout can be overwhelming. Some mornings I debate getting up for a workout or staying in bed. When I'm already laying in bed, the motivation to stay there is much more appealing! But! There are ways to get excited about your workout, and motivated to get it started, whether it is in the morning, afternoon, or evening!
1. Think about after the workout. Remember how great you feel when you complete your workout. Even if it might not have been your best effort, you still did it, and will feel great.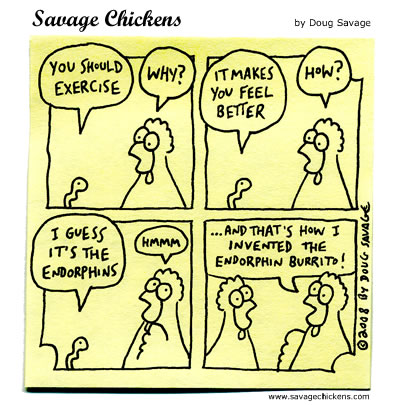 2. Find a new workout. It is so easy to get into a routine, or be stumped on a workout to do. I have many workouts on my page, you can find plenty on Pinterest, or start saving them to your computer! I love when I find workouts on other blogs. I simply save them to a folder, and then open it when I need something new! Coming up with new workouts can be time consuming, and can cut into your workout if you don't plan.
3. Tell yourself you can quit after 10 minutes. I bet you won't quit 10 minutes into your workout. And if you did? Maybe it wasn't the lack of motivation to work out; you may be overworked, or could be sick! That's ok! You need to listen to your body more than anything.
4. Put our a call on twitter. You will always find someone telling you about their workout, sharing pictures, or can offer motivation if you need it!
5. Load up your Instagram and see everyone's after pictures. I know sometimes I just open my Instagram, and see all of these protein shakes, hard workouts, sweaty pictures, etc, and it is enough to get me ready to do all of that myself!
6. Treat yourself to something new. I think I am most excited about my workouts when I have a new outfit, new shoes, new sports bra to try out. Honestly, it sounds so silly, but I love new! I have won a few giveaways lately for workout shirts, and they make me want to work out the second I get it (usually I don't and wait until the morning, but it has been known to happen
)
7. Plan ahead. Lay out your clothes, socks, and shoes the night before. I sleep in my sports bra (not really for any workout reason, I just like to) and I get up ready to work out! Having the clothes laid out already is less work in the early morning, or a constant reminder throughout the day. If you work at home, put on your workout clothes first thing in the morning, and then you will have to work out at some point.
I know people who sleep in their workout clothes so they can just wake up and go. Hey, whatever works! If you belong to a gym, pack your gym bag the night before, and it will be ready to go!
8. Try a new trail. I can run the park by my house over and over, but it is boring. Nothing exciting happens, and I have run it more times than I ever want to count. I can lose motivation to go running when I know it will be boring. Search the web, ask around, and find a new trail to try out. When I do this, I am so busy checking it all out that the time just flies by!
9. Search for quotes that motivate you. Maybe they are on Google, or Pinterest, or Instagram! Some quotes will just speak to you.
10. Enjoy it. Above all else, make sure you enjoy your workouts, and then you will want to keep doing them! If you hate running, don't run. There are plenty of other options out there to find something you love doing!
How do you get excited about your workouts?
Can you add to this list?