Hi all, and happy Friday! I hope you are either having a relaxing day at work, or you are off today!
1. How is Easter already here? I am shocked, but I am also really excited for a little break. Both Aaron and I have off today, so it's an extra nice day! I just can't get over how fast this year is going! Before we know it, it will be summer!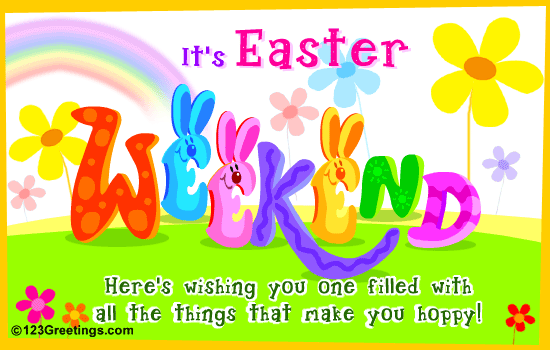 2. Speaking of Easter being so close, I can't believe that the Boston Marathon is Monday. I actually have Monday off as well, and I'm hoping it's on TV to watch. Can anyone confirm? I think this year's marathon will just be incredible, and I wish I could be on the sidelines cheering everyone on!
3. I'm awful at clothes shopping. The end. Ugh, seriously. Aaron and I went to the outlets last night because they had huge sales. I cannot find pants to fit me for the life of me. If they fit my legs, then they are huge in my waist. Anyone have favorite stores that fit monstrous legs (muscular, but still) yet small waists? I need help!
4. It snowed on Tuesday. Full out snowed for hours. Luckily, it's supposed to be in the 60s for the forseeable future! Wahoo!
5. I'm on the hunt for a summer job. Problem is, I don't know what I want to do. Hmm.. anyone have ideas?
Are you running the Boston Marathon? (If so, good luck!)
What are you doing for Easter? Do you celebrate?