One of the main reasons I started my blog was to share my workouts and running stories with you. But, since I started blogging, I haven't been able to share too much! I have been apart of Tina's Best Body Bootcamp, and loving it! I started a new workout phase last week. Each phase lasts for 2 weeks before receiving more workouts, and let me just say, I have been sore all week!
This past week, the only thing keeping me motivated was knowing we check-in online with our workouts. I have really struggled finding any motivation to workout this past week, and I'm not sure why. My cardio workouts were less than stellar, when I did get to them. You know what, though? These things happen, and I'm ready to get an excellent week of workouts this week!
I usually take Sundays off, and this week was no different! On Monday, my mom and I headed out for a run, but decided against the wind, so I completed an elliptical workout. It was a HIIT one, which meant I was done fast. Seriously, no motivation. I also did a full body strength workout, that utilized supersets- meaning it kept my attention! Tuesday I ran for Boston with a 26.2 minute run. Wednesday called for another workout with supersets, and a ridiculous amount of squats! That left me sore for days. I'm not sure what cardio I was supposed to get in, but I didn't. Thursday was a self declared rest day. I woke up with my back in immense pain, so I went back to bed. Aaron and I went for a walk that night, which stretched out my back and I felt a lot better! Friday was another full body workout, plus a 25 minute HIIT treadmill run. I would say Friday was my best day pushing myself this week. I was in a horrible mood Saturday morning, for no reason, and I knew I needed to sweat it out. I did my workout from last week, and it was no disappointment. I was so sweaty, and felt so accomplished!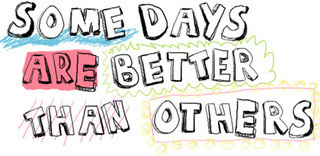 I spent yesterday catching up on various projects I started, prepped my food for the week, and just relaxed. It felt amazing to have no set plan. Actually, I had no set plans at all this weekend. I was able to do whatever I wanted, and take as long as I needed, which is exactly what I did on Saturday! I headed out with no set agenda, and I really enjoyed all of my stops!
*****
I'm sure I mentioned this once or twice on the blog before, but I LOVE pretzels. They are the one food I could probably live with for the rest of my life, and never tire of. Last year, I was introduced to Pretzel Crisps! Seriously, life changing. We have been buying the huge bags at Sams Club, and I could eat them all in one sitting if I didn't stop myself. Wouldn't you know this Friday happens to be National Pretzel Day?!
Pretzel Crisps is asking any of their Facebook and twitter fans to help Pretzel Crisps® decide if they should celebrate National Pretzel Day or their own holiday, National Pretzel Crisps® Day. Starting Tuesday, April 23rd, you can vote once on the Pretzel Crisps®Facebook page.  Voting ends on Friday, April 26th at 8pm EST and the results will be announced on Saturday morning, April 27th. Vote and help them choose! They will also be giving away a mystery gift on Friday, April 26!
*****
How was your week of workouts? What's your favorite kind of pretzel? Are you a hard pretzel, or soft pretzel kind of person?
Disclaimer: I was not compensated for this post. I simply love Pretzel Crisps, and enjoy all of their flavors! Being that I also love pretzels in general, National Pretzel Day is like the best thing ever!