Last week I shared what's on Christmas list this year, and I loved the feedback! This week, I want to share with you the top 5 gifts for the fitness enthusiast (some of which I don't have but want!!). I'm sure you will find something on this list you can add to your Christmas list!
1. Flipbelt
The Flipbelt is hands down the best accessory for a runner. I hate carrying things with me as I go for a run. I end up holding my Shot Bloks, having my phone in an armband, and holding me keys. With this, I don't have to hold a single thing! The Flipbelt does it all. There are pockets all around that you can put your belongings in. I stashed a phone and Shot Bloks in mine and took it for a run. This will not move while you run, and will hold your things perfectly. The only thing I found a bit weird was pulling it on and taking it off like a pair of pants, ha. No worries; I got over that complaint real fast when it stayed on during my run and held my phone without a fear of it coming out.
Comment below to receive a code for 33% off! I will e-mail those who are interested in the code. I have 15 codes to give out, and this would make the PERFECT gift!
($28.99)
Cat toys not included
2. Headphones
When running, lifting, spinning, or just walking, listening to music is crucial to some. Very rarely do I leave home without my headphones, but not just any headphones. These Bose In Ear Noise Cancelling headphones will stay put, and never sacrifice sound quality. My mom actually received them for Christmas a few years ago, but gave them to me after mine broke, and she let me keep them! They are quite expensive, but I truly do love them and love that they stay put in my ear and never fall out.
($129.95)
3. Bobble Water Bottle
I personally do not own this, but it's on my list! Every person who is active needs a water bottle to make sure they are staying hydrated. I'm all about pretty ones, and especially one that holds 34 oz of water! The Bobble Water Bottle is particularly nice because it has a filter in it, which means you can fill it up anywhere and know it's good quality water.
($12.99)
4. Running/Training Shoes
I don't know of a fitness lover who would not be extremely happy with a new pair of shoes! Whether they are running shoes, spinning shoes, cross training shoes, or walking shoes- they make the PERFECT gift! They are also a great gift for someone who is just starting to work out. If you don't know what kind of shoe they like, buy a gift card to a store like Fleet Feet or Dick's Sporting Goods. I personally am a huge Brooks fan and love the Brooks Ghost 7s to run in. I have been using Adidas Marathon 10.5 (mine are Mint green, though) shoes for teaching classes, including lots of plyo work. I love them, too. Even if you can't afford to buy a new pair, a gift card towards new shoes would be greatly appreciated.
($59.99-$129.99)
5. A Gym Bag
With all the things you need for the gym, it's nice to have a bag to keep it all in! Whether it's a yoga mat, shoes, clothes, Flipbelt, or a towel, there's always plenty to put in a bag, and to keep it all organized in. I have my eye on a few bags I'd love to receive!
The LiveWell Core Bag ($187.00)
Gaiam Everything Fits Gym Bag ($48.00)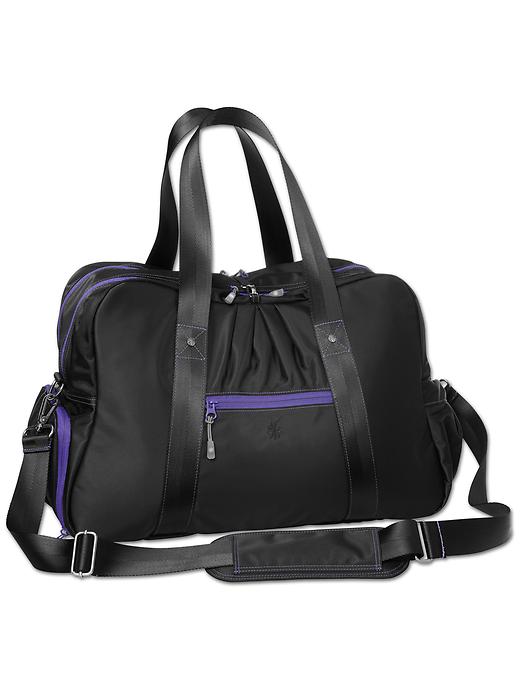 Athleta Gym Bag ($79.00)
There you have it! The top 5 gifts for the fitness enthusiast is complete and hopefully you either found something to buy someone else, or it gave you some ideas for your own Christmas list!
Don't forget to comment below if you would like a code for 33% off a Flipbelt! You can also save 10% now with code Sweat10 here.
What is something you would add?
What's number one on your Christmas list this year?
I did receive a FlipBelt for review purposes, and I do genuinely love it, but no other compensation was provided.